Specialized software is really the software that is typically used for specific goals, unlike Word, Powerpoint, and Excel which anybody from a journalist to an engineer could use, specialized software typically comes packaged for specific job types or functions. They also make your job a lot easier and more efficient, which is our goal here.
There are three types of tools or functions that I find incredibly helpful in being more efficient and effective in my role as a business analyst. The first...
1. Business Process Diagramming Software.
First things first, you do not need diagramming software to create process diagrams. You can do it with pen and paper or MS Paint, so there is no excuse to not diagram, but having an efficient tool will help you create, manipulate, and share those diagrams faster. I use process diagrams both formally, for documentation and specifications, as well as casually when I need to explain or discuss a topic either via email or virtually.
Diagrams serve to help others quickly understand a concept as well as create a standardized understanding of a topic. Words are much more easily misinterpreted, but it's difficult to misinterpret a well-constructed process diagram. Remember that diagrams don't necessarily have to follow standards, because not everybody understands all of the standard notations. The end goal is facilitate understanding, so make your diagrams ensure understanding first, follow standards second.
Software Options:
Top Software: Visio - Probably one of the most versatile (does far more than just process diagramming), but also very expensive. I would recommend 2010 if you want to purchase since the 2013 version has been getting some negative reviews.
Free Software: Bizagi - This tool is specifically for process diagramming and is free. I used to use it heavily and still recommend it
Online (Cloud) Software: LucidCharts - One of the best cloud diagraming applications I have seen and it does have a FREE package, but its paid options are pretty tempting.
2. Wireframing/Mock-Up Software
I lump wireframing and mockups together only because they are typically done with the same types of tools and serve a similar purpose, being to give a visual representation of an idea. For me personally, I typically use the phrase "mock-up" when I've taken an existing screenshot and modified it to represent potential changes. Wireframes are usually a whole new screen from scratch.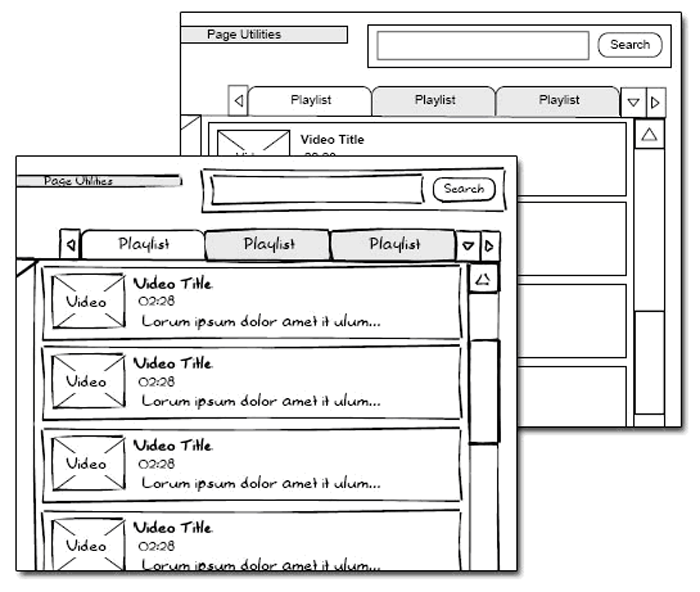 (from boxesandarrows.com)
There really isn't anything magical about the creation of wireframes, but knowing how to create them can be very valuable and also reduce a lot of confusion when your creating requirements for something that doesn't already exist. It helps drive expectation from the business and also helps guide developers.
Software Options
Top Software: LucidCharts - The wireframes made on Lucid Charts can be interactive to show pop-ups and different screen states. It is actually quite beautiful.
Free Software: Pencil - This is actually my tool of choice for making a net-new concept from scratch. You can also add it as a plug-in to Firefox instead of a separate application. It makes wireframing fast an efficient (for Free!)
3. Requirements Mangement Software
Requirements management software is specialized to help business analyst basically manage their entire job via a tool. These kinds of software are especially helpful in all those business analyst deliverables that don't have their own "tools" like use cases, use case diagrams, requirements traceability, and so forth
There are different types and scales for this kind of software so rather than try to cram it all here, I created a separate article. Go here to see the full requirements management tool breakdown